Ibiza Sun Avocado Oil Mini Set
Regular price

Sale price

€110,00
4x50ml
A unique high-impact concept by Nora Rosenblat, developed in collaboration with the renowned cell physiologist Hanns Hatt and internationally acclaimed star perfumer Geza Schön.
Skin Treatment
Amatrius Avocado Oil, a richly nourishing skin treatment brought to you in four scientifically formulated oil blends, each with an individual impact on your skin and your senses.  The super-powered avocado oil soothes your body while your chosen Impact Fragrance oil blend helps promote wellness from the inside out.
Impact Fragrances
Choose from four distinctive Amatrius Impact Oil treatments:
ENJOY ME
UNPLUG ME
RECHARGE ME
LOVE ME
Each scent is specially formulated with the Amatrius Avocado Oil to trigger an individual holistic response and promise a sensory story of comfort and impact.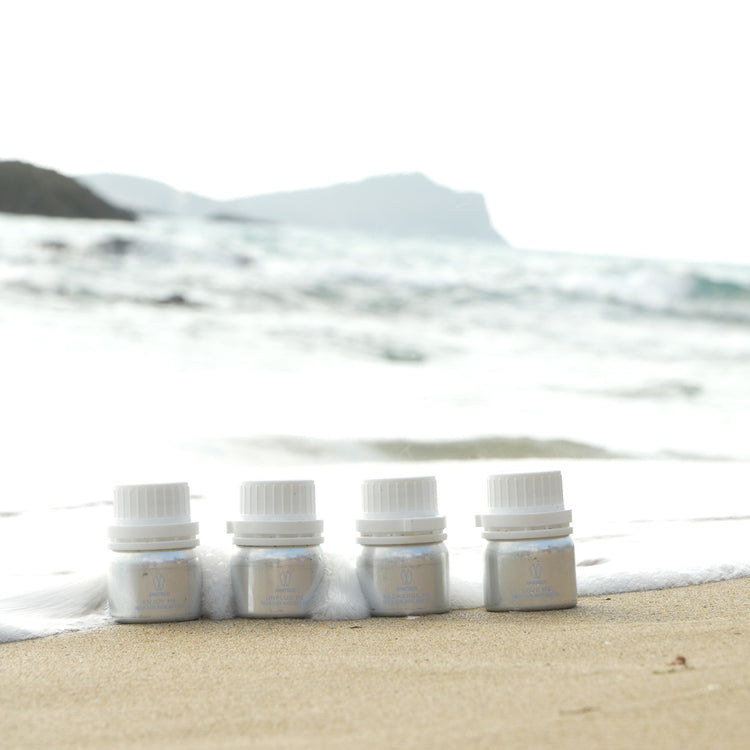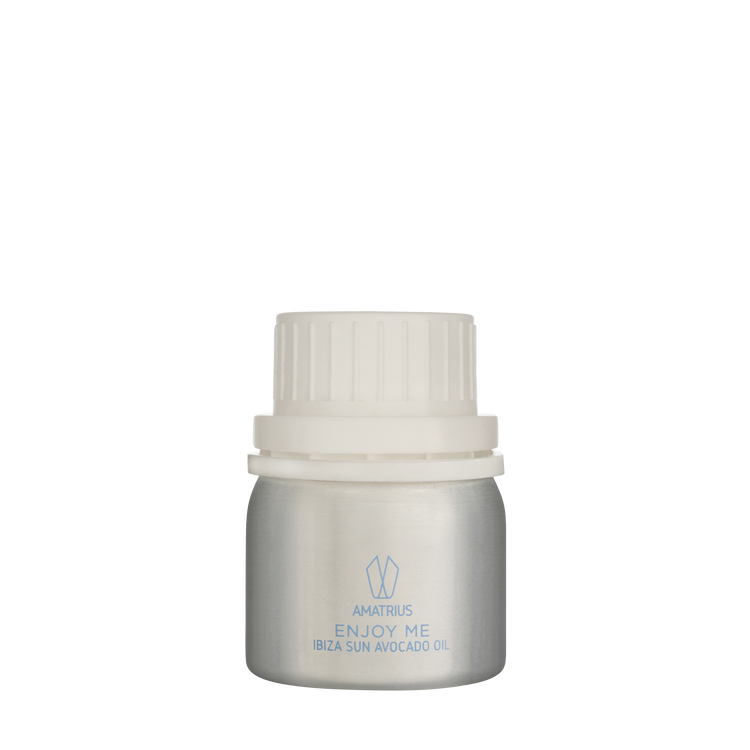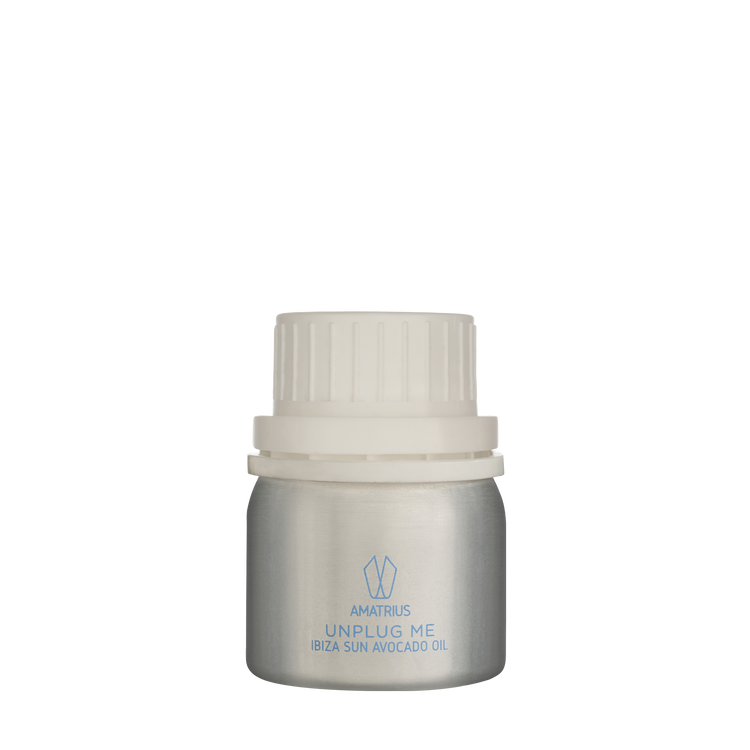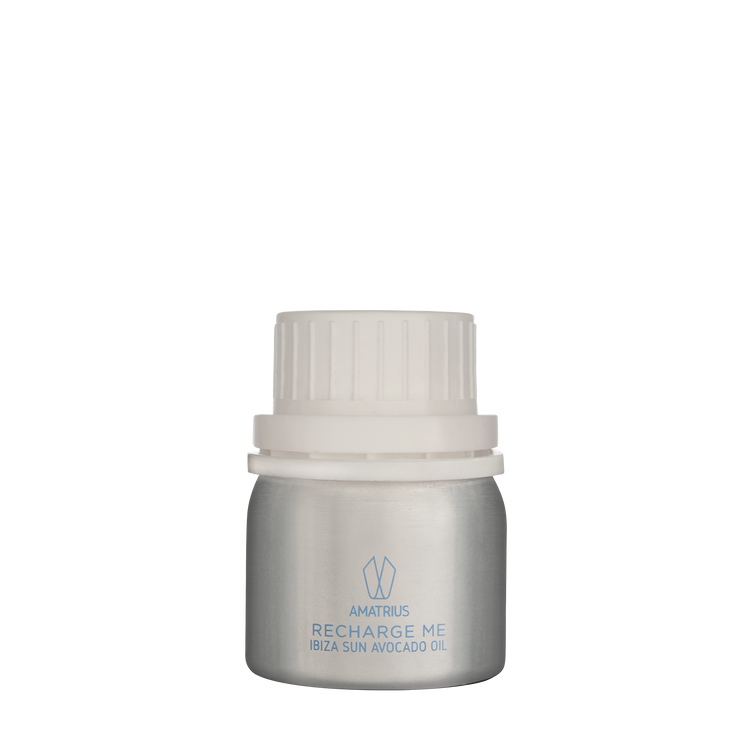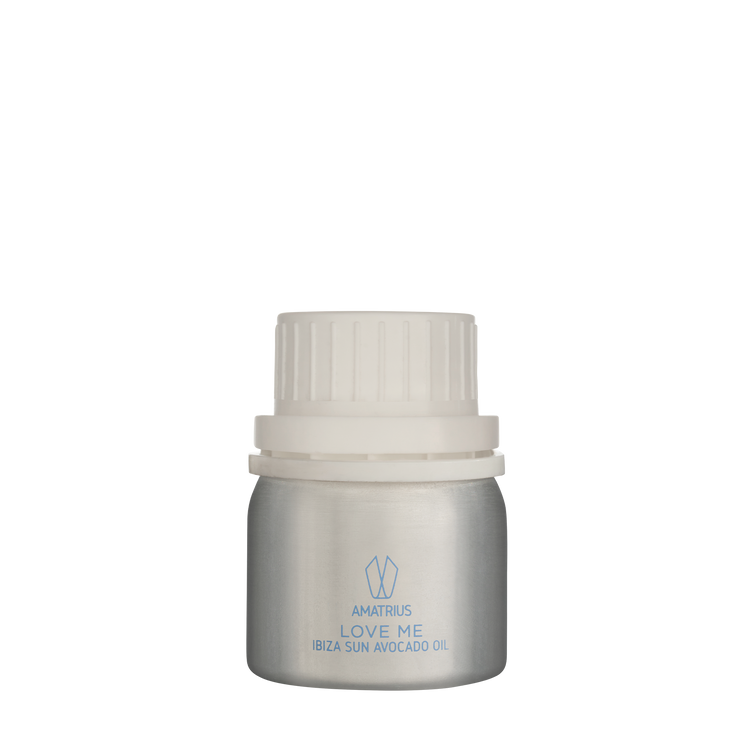 Product Features
Sun Defence

Sun Defence
Amatrius Avocado Oil is an effective sun defence oil that, studies suggest, triggers your body's own protective response at mitochondrial level, while the scientifically-formulated blend of oils contained in each fragrance promote the holistic well-being that you need throughout the day. Ideal for use by adults and children to help shield skin from the challenges of everyday life. Use with an appropriate sun protection cream to maximise your protection against UV rays.

"Try slowly integrating these super-powered natural body oils into your daily routine to activate your skin's natural defence." Nora Rosenblat; Founder and CEO, Amatrius.
Resource Activation

Amatrius Avocado Oil helps your skin respond to environmental challenges by priming your body's natural defences. Massage into your skin before and after exposure to the sun to comfort and help protect you.


Your body will feel silky and moisturised, and your chosen Impact Fragrance will soothe your soul and activate your well-being resources from within.
Enjoy Multiple Benefits of Amatrius Body Oils

Amatrius Avocado Oil can be used by the whole family whether on the beach or in the bathroom. Expectant mothers can use the oil to improve and restore skin elasticity, and parents can apply to their children as an after bath-time treat. Massage onto scar tissue to help promote healing, and use on delicate areas such as cuticles to prevent from drying out. Choose the scent to suit your mood or have all four on hand to help you deal with the challenges daily life may bring.
Vegan, cruelty-free and ethically produced

All Amatrius products are vegan and cruelty free, and are brought to you in sustainable aluminium bottles with re-usable cloth bags.
Notes

Always refrain from prolonged exposure to the sun.Reapply often, especially after swimming.Avoid contact with clothing, furniture and car upholstery.Inside lid must be securely in place before you tighten the outside screw cap.Do not lay the closed bottle on its side.External use only.

Please note that Amatrius Body Oils contain allergens: Amatrius Avocado Oils are compatible with most skin types, however if you are pregnant, have allergies or have any medical issues or concerns please consult your doctor before using.

Amatrius Body Oils have a low SPF, however when used as advised they work by activating the body's own natural sun defences with no need for harsh chemicals.