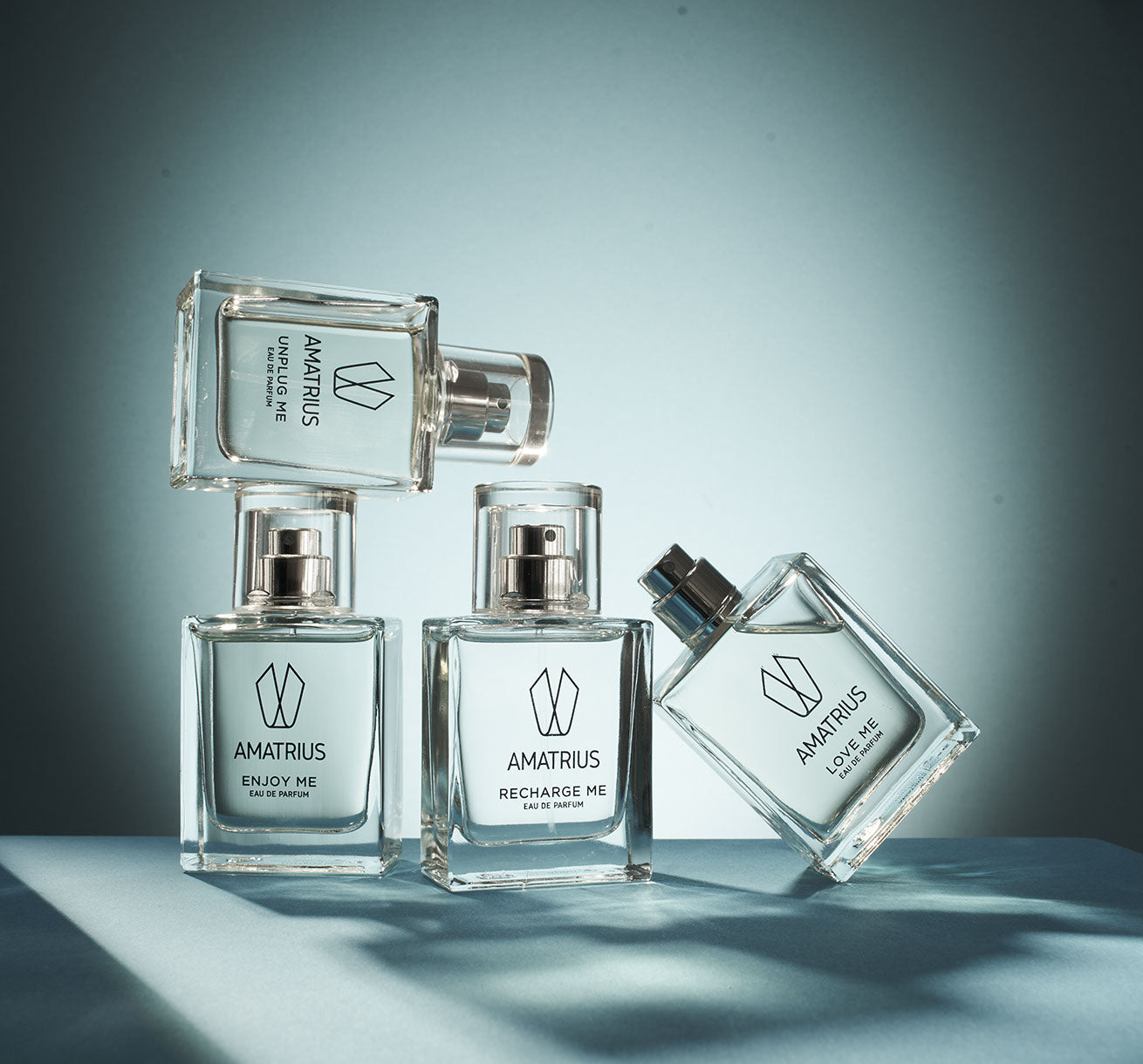 AROMACHOLOGY AND ITS IMPACT
Few people are aware of the fascinating insights of aromachology, the science that deals with the influence of scent on human behavior, emotions and moods.
For decades, cell physiologist Prof. med. habil. Dr. Dr. Dr. Hanns Hatt has been researching the effect and significance of a wide variety of aromatic essences.
His studies focus on the approximately 350 olfactory receptors of the human body, which, once stimulated, activate different signaling pathways directly to the brain. An impressive process that decisively influences emotions and essential decisions in life such as our likes, dislikes and choice of partner. 
AMATRIUS® Eaux de Parfum* and care products* perfectly combine the latest scientific findings, the art of perfumery and Nora Naisbitt's vision with Ibiza's optimistic, cheerful
lifestyle. Exquisite fragrances that act as mood enhancers to intensify or create positive emotions through olfactory cell reactions.
AMATRIUS® FRAGRANCES BRING YOU THE IDYLLIC SPIRIT OF IBIZA
The common goal of AMATRIUS® founder Nora Naisbitt, scientist Hanns Hatt and perfumer Geza Schoen, was to create a symbiosis between the essences we perceive as pleasant and those that influence our cells to produce "impact fragrances". The result was fragrances that not only smell fantastic, but are capable of creating a good mood.
Put simply, the fragrances work like keys that can access and activate our olfactory receptors. Depending on the fragrance chosen, different signals are transmitted directly to the brain, where they are able to influence our emotions and moods.
All AMATRIUS® Eaux de Parfum* and care products* are based on this natural, human cellular response and allow different moods to be created or enhanced as needed.
*Each product includes a booklet
explaining the benefits of the scents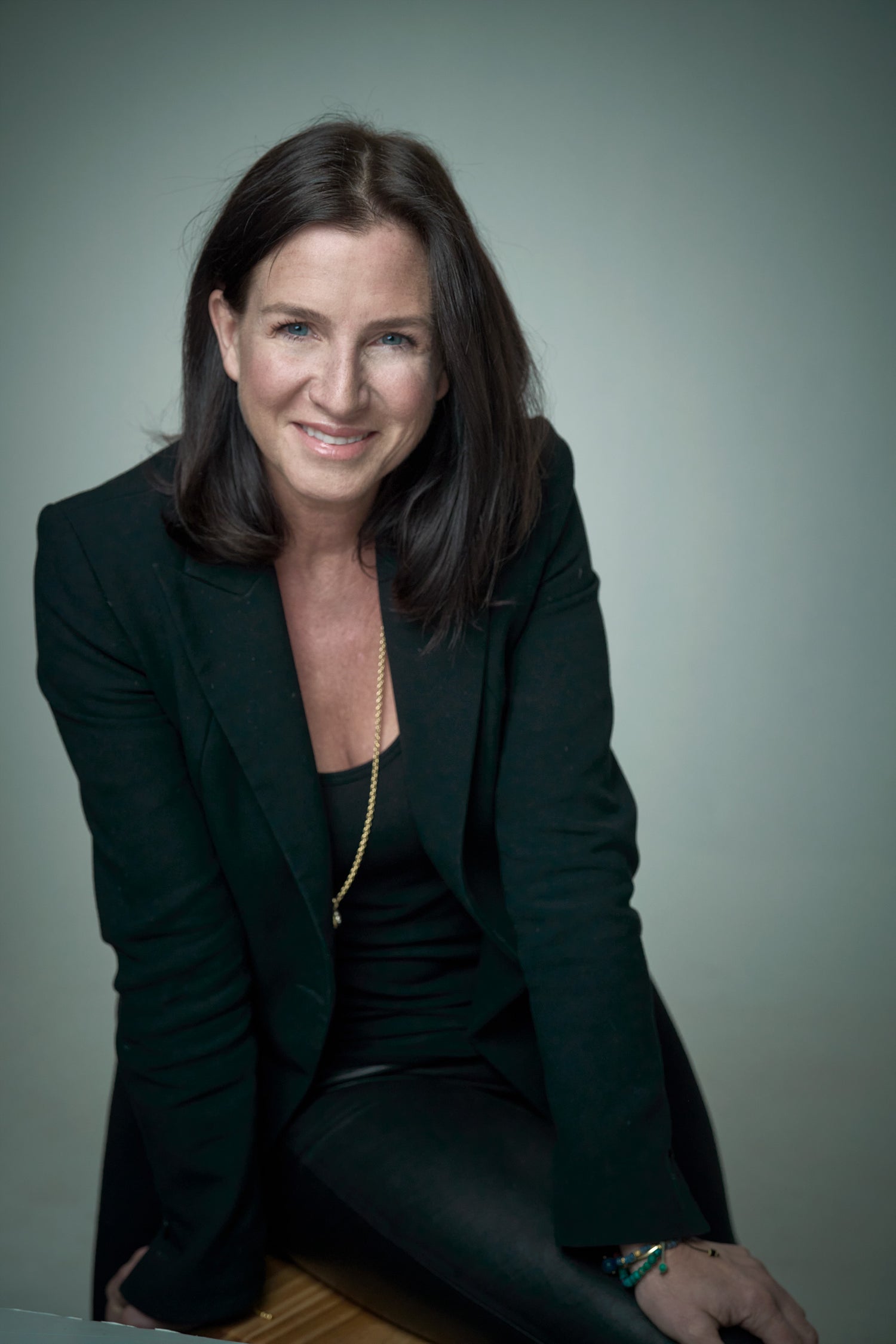 NORA NAISBITT (ROSENBLAT)
THE FOUNDER
She received her degree in Business Administration from the Vienna University of Economics and proceeded to pursue a career in advertising. She was recruited as Head of Advertising at Netway AG, Austria's first internet provider. She followed this as Director of the Central and Eastern Europe region for the communications agency MediaCom, where she consulted major brands for nearly a decade, designing and managing strategies for their market entry, establishment and development.
Her enthusiasm for her profession notwithstanding, the associated travel was a considerable burden for her young daughters. They dealt with their mother's absence from home by cuddling with T-shirts that smelled of her perfume. This smell calmed and relaxed the girls. Nora was able to achieve her personal work-life balance by spending as much time as possible with her family and by taking walks in the forest behind her home to enjoy the scent of the forest as an effective and natural means of relaxation.
Nora Naisbitt was fascinated by the beneficial influence of smells on the human psyche. She began to think about the targeted use of scents as a means of creating harmony and inner balance and began exploring how this could be done.
She teamed up with experts, Geza Schön and Hanns Hatt, and discovered in them the ideal partners to help her create a new, revolutionary approach to the use of fragrances by applying science and creativity. Together they have developed scents that actively and directly address and systematically stimulate wearers on an emotional level.
Nora Naisbitt is the initiator of the idea and the inspiration behind the four initial AMATRIUS® fragrances – the world's first active fragrance series for men and women.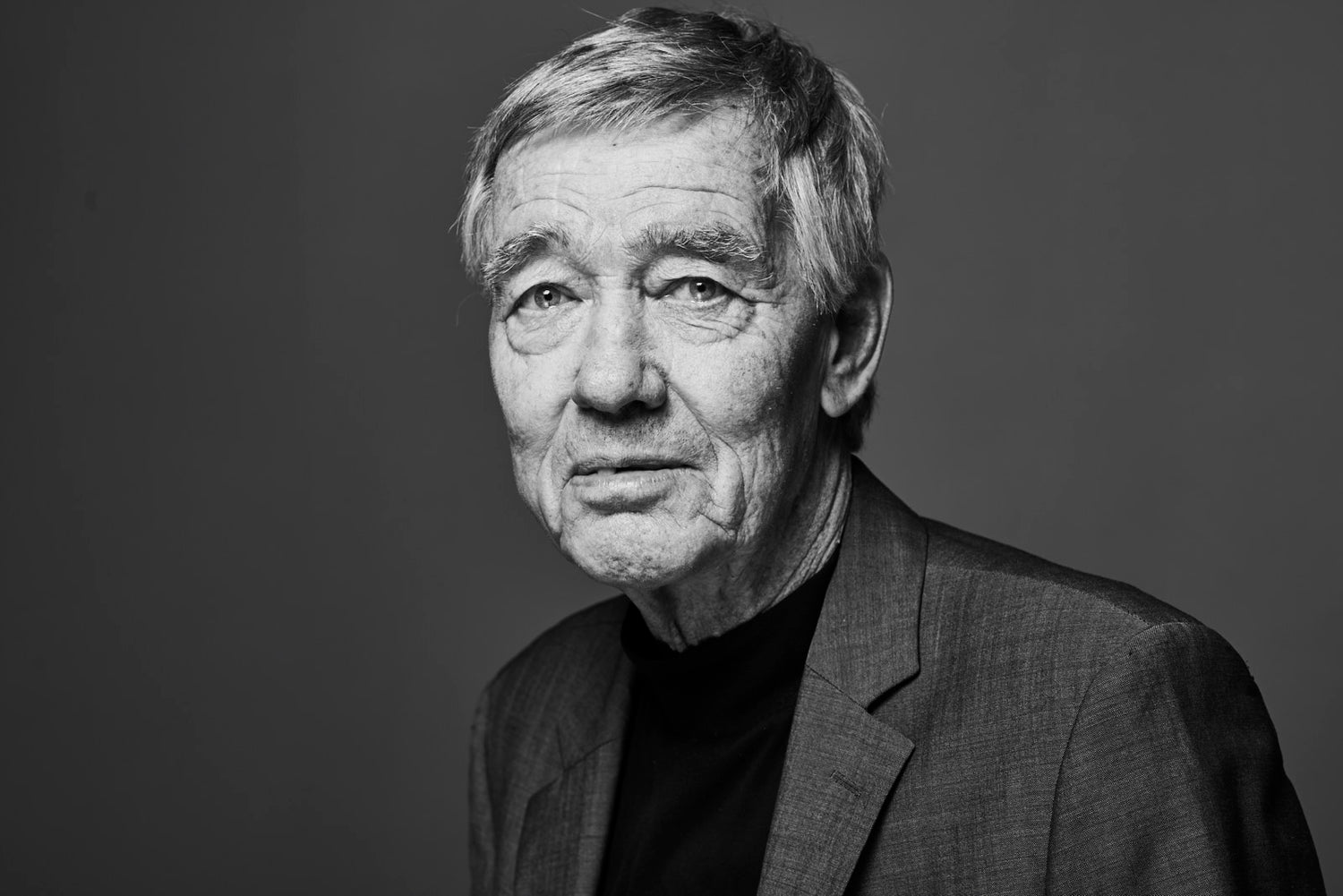 PROF. DR. DR. DR. MED. HABIL. HANNS HATT
Scientist and Ambassador of Smell
Hanns Hatt holds a doctorate in zoology, human physiology and medicine. He is President of the Union of the German Academies of Sciences and Humanities, since his appointment there in 2015.
As Professor of Cell Biology at the Ruhr University Bochum, Hatt is one of the world's most renowned olfactory researchers and is among the most distinguished cell physiologists in Europe.
Hanns Hatt's research work makes an essential contribution to human olfactory perception. His pioneering work on the structure and function of olfactory receptor proteins has consolidated his international recognition.
Hatt, the "Ambassador of Smell", is the author of numerous books and has been published in scientific and journalistic media for many years.
His comprehensive findings provide the scientific basis for the effectiveness of the AMATRIUS® Eau de Parfum series.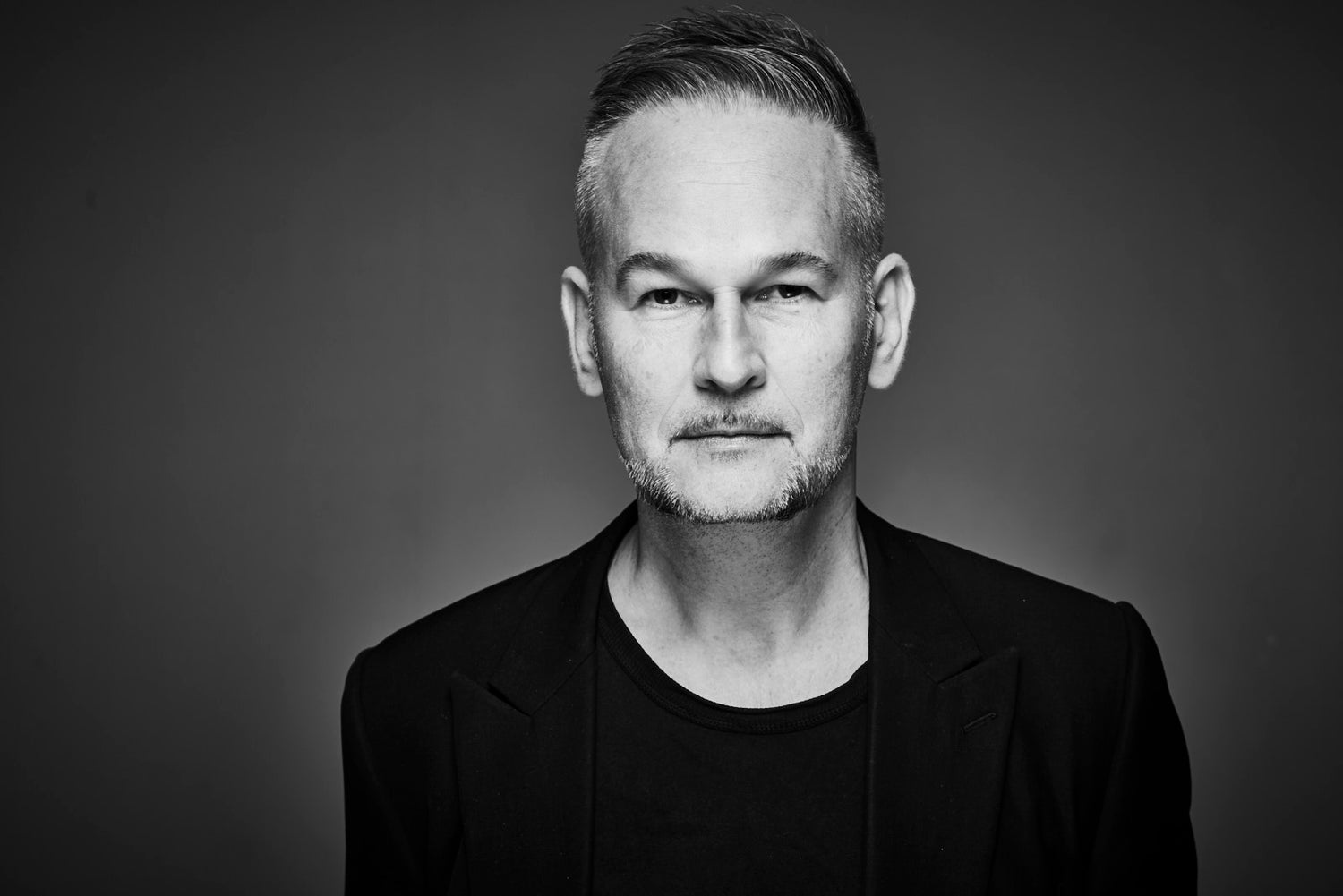 GEZA SCHÖN
Avantgarde perfumer
With an international reputation as a revolutionary in the fragrance industry, Geza Schön is one of the most sought-after perfumers in the world.
His iconoclastic creations disregard the traditional "fragrance pyramid" composition of a scent, as well as the constraints of the global perfume market. With the active fragrances developed for Amatrius, Geza breaks with the common perception of scents and creates the world's first scientifically formulated active fragrance series. These fragrances are not only pleasing to our olfactory senses, but also specifically work to make their wearers happier.
During his twelve years in the perfume industry, he has lived in Argentina, the USA, England, France and Singapore. Geza Schön currently lives and works in Berlin.